Costa Rica is just a small country even difficult to find on the map, but believe it or not, Costa Rica is as popular as a Hollywood star and here we´ll tell you why.
During the last years, a lot of celebrities have visited our country, but we might think that these famous people can visit any other destiny. Why Costa Rica?
Then; they´ve decided not only to visit Costa Rica but to live here!
But, when did they come? What did they do? Why did they decide to come here?
Well, the reasons to visit Costa Rica are as plain as day.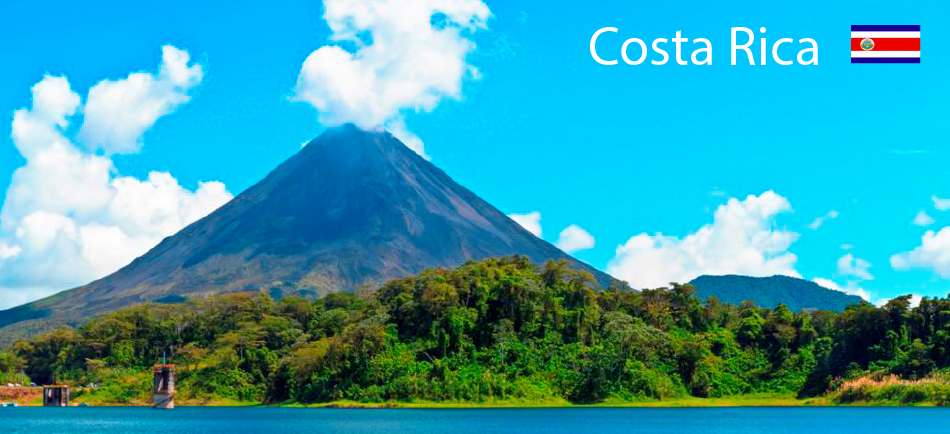 1.  Popular People make us popular…
Costa Rica is as popular as a Hollywood star because it has become a vacation spot for superstars like Demi Moore, Sharon Stone, Catherine Zeta-Jones and husband Michael Douglas, Selena Gomez, George Clooney, Rafa Nadal, Leonardo DiCaprio, Mel Gibson, Usher, Miley Cyrus, Beyoncé and Jaz-Z, Chris Hemsworth, Matt Damon, and even The Simpsons.
2.  It´s a Great Adventure and Eco – Destination
Costa Rica is a green paradise, and Costa Rica is as popular as a Hollywood star because it´s full of nature, flora and exotic fauna.
Stunning volcanoes, amazing rainforests, green landscapes, and wonderful beaches.
Also; you can experience new adventures and open your mind to new sensations.
Surfing, diving, canopy, up to the feeling of joy and peace from the ocean breeze in a yoga retreat.
3.  Beach, beach, beach…
You can enjoy and take advantage of all the benefits we get from the sea.
600 beaches are the reason why Costa Rica is as popular as a Hollywood star.
You heal your body and mind going to the beach, off course all these famous people already know this.
Also, Costa Rica is as popular as a Hollywood star because lots of actors even own villas or houses in Costa Rican Beaches.
They come and go, no one really seems to make a big fuzz about it.
Aside from Mel Gibson and Tom Brady, it is rumored that former tennis star Andre Agassi owns a house in Playas del Coco.
These celebrities prefer Papagayo Gulf in Guanacaste, Mal País in the South Pacific. But, they really love to visit Playa Hermosa in Santa Teresa.
That´s one of the thousand reasons we´ve set our school here.
Santa Teresa is making Costa Rica as popular as a Hollywood star.
4.  Do personalities live in Costa Rica?
Costa Rica is popular because it´s the perfect place to be unnoticed.
Well, they spend a lot of time here, even months…
Just is they want to post about their time in the country in their social media, they can pretty much come and go as they please.
It´s very difficult that someone leaks the information.
Once they are in their bathing suits, with their hair down, sunglasses, hats, and they surfing board, they just become another tourist to the Costa Rican crowd.
It is not even common that someone be lucky enough to run into them while shopping or eating in a public spot, it rarely happens.
A very popular couple that is seen often in Costa Rica is Gisele Bündchen and Tom Brady.
The famous Patriots player and the Brazilian top model of Victoria's Secret travel with their children. They bought a private residence in Santa Teresa some time ago.
They are usually seen at the beach during the mornings when Tom can surf calmly.
Gisele also participates in different yoga classes in the area and has been invited to fashion discussions and events in San Jose.
Recently, in their social media, they´ve made Costa Rica popular showing how they enjoy the area of San Carlos doing activities such as canopy and horseback riding with the entire family.
Of course, there aa a lot more things to do and see in Costa Rica.
5.  Famous Families Living the Pura Vida
Costa Rica is as popular as a Hollywood star since The Simpsons had visited our country.
In the 7th chapter from the 31st Season the Simpsons come for a vacation to Costa Rica, and it was named: "The Simpsons Visit the Paradise"
Marge is really excited about the invitation she received from Millhouse's Mom to join them on a multi-family trip.
They are a little worried about paying the trip because it seems to be a lot of money, but they finally realize that The Van Houten family was scamming them, taking advantage of the guests to charge a lot more extra money.
In the end, they loved their visit to Costa Rica and lived the "Pura Vida".
Then, What about you?
Let´s look at all the amazing things celebrities have found out here.
Costa Rica is popular today, and we offer the best stay for all the people who want to practice surf, yoga and live the Pura Vida.
Perfect Sunset School in Playa Hermosa Santa Teresa, Puntarenas, is the best place for you…
See ya!